The Bridge Gallery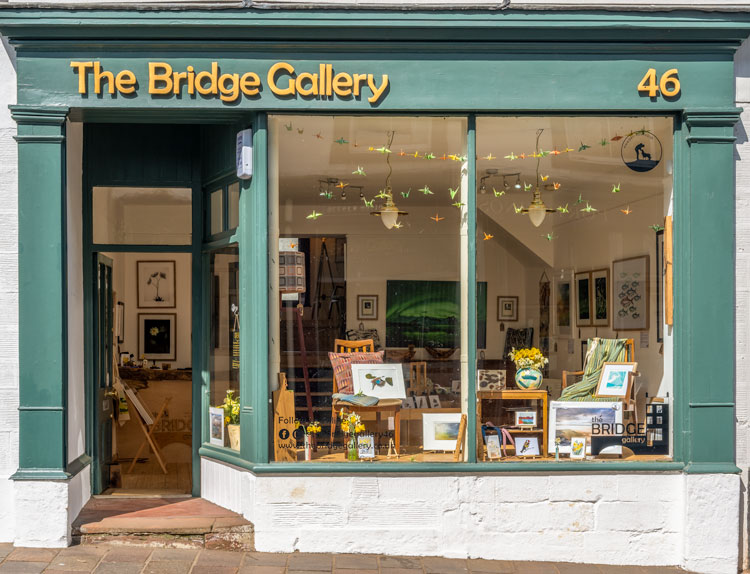 The Bridge Gallery was opened in April 2021 and we've been going from strength to strength.  Run by my beautiful wife Carlie-Rose and nestled in the heart of Market Place in Cockermouth we are really proud of our little gallery.
If you'd like to visit we'd love to see you!
Tuesday to Saturday 10am – 5pm
The Bridge Gallery
46 Market Place
Cockermouth
Cumbria
CA13 9NG
Currently we are busy getting ready for the Christmas season and stocking up for all those festive purchases.  Our gallery website is currently under construction but soon to be online and open for business.  Check out the site here:  www.thebridgegallery.co.uk  or why don't you checkout the gallery on social media for regular updates and news of artists and what's on over the festive season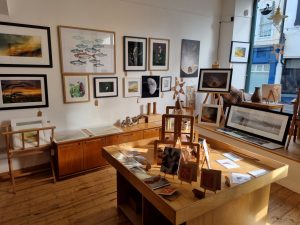 We love spending time here at the gallery.  Its really great to be able to showcase local artists and also stock work from our friends and family.  We have stock to suit all budgets from beautiful little woodturnings and greetings cards to bespoke hand made furniture.
Here on the walls we have work from Peter Tasker, Anne Waggott-Knott, Jacqui Bassett and Ben Bush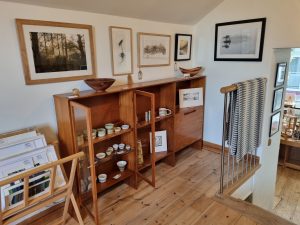 We have a large selection of beautiful ceramics by Lauren Frost and Catriona Archibald and we also stock a full range of Chalk products too.  Made from the finest Merino Wool from North Wales these beautiful blankets, cushions, lampshades and hot water bottles are stunning and a great addition to any home.  We use them ourselves at home too so can definitely recommend them!  Chalk is our furthest afield artist but its owned, designed and run by our Aunty Kerry and Uncle Richard.  So nice to be able to stock our family here at The Bridge.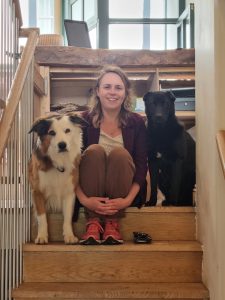 The Bridge Gallery is run and curated by my amazing wife Carlie-Rose and our beautiful dogs Floyd, Red (out of shot!) & Luna.  Working daily here to display and sell work form our artists.  Already we send work out all over the world as Cockermouth is rapidly becoming a great holiday destination for those wanting to escape the madness of Keswick and Ambleside.  We meet all types of folk from all over the world in the gallery.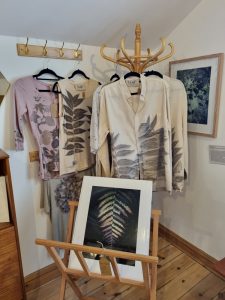 When we decided to take the leap and commit to opening our gallery the first artist we thought of asking to exhibit was Deborah.  Deborah Dawn forages near her home at Grange over Sands for beautiful leaves and flowers that she then uses to botanically print onto fabrics.  Here at The Bridge we stock a large selection of her completely unique and individual products.  You can find some beautiful linen shirts and t-shirts as well as beautiful silk scarves and botanically printed sketchbooks.  Also she is the nicest woman in the world and does courses teaching her beautiful art in and around Cumbria.